A lot of you have been asking me for the song Princess Blair Cornelia Waldorf walked down the aisle to on "
Gossip Girl
" this past Monday:
You're welcome. ;)
To recap the wedding that wasn't, follow my pic-by-pic runthrough below:
THE BRIDESMAIDS GAZED WHILE BLAIR WALKED IN...
BLAIR MADE HER ENTRANCE WITH HER DADS...
BLAIR LONGED FOR CHUCK...
BLAIR RAN AWAY WHEN IT WAS REVEALED SHE WAS IN LOVE WITH CHUCK...
LOUIE LEFT THE ALTAR EMBARRASSED...
And then the real shocked occurred towards the end. *Shiver* Louie played a villain so well. I had chills in his speech to Blair during their "last dance".
My only real gripe with the episode was that BLAIR WASN'T WEARING THE DRESS THEY ORIGINALLY SHOWCASED AS HER WEDDING GOWN!!! I loved the first dress...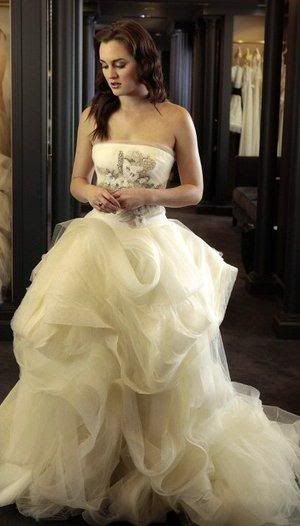 ...and thought the dress she wore on the episode instead looked blah...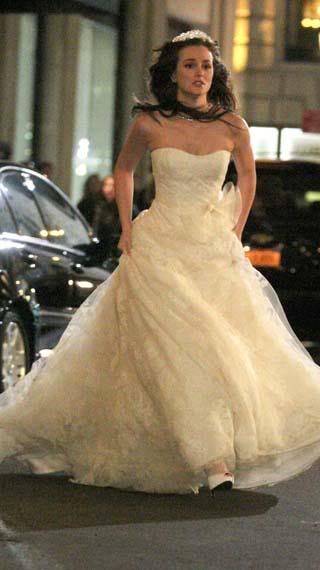 Other than that, how cute did they all look in the opening sequence?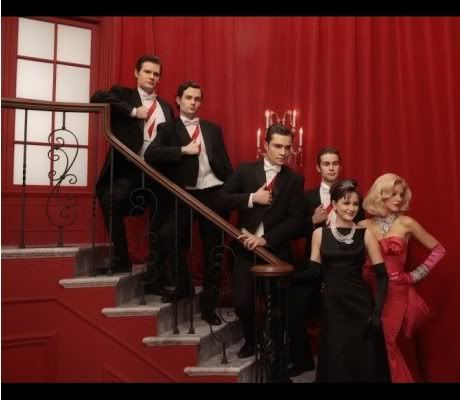 Serena especially looked gorgeous. (You know she was practicing at home for hours in her bedroom mirror internally believing that she should've played Marilyn instead of Michelle Williams.)